Masnada secures Tour of Hainan victory, Pellaud takes stage
Time:2018-10-31
Views:6805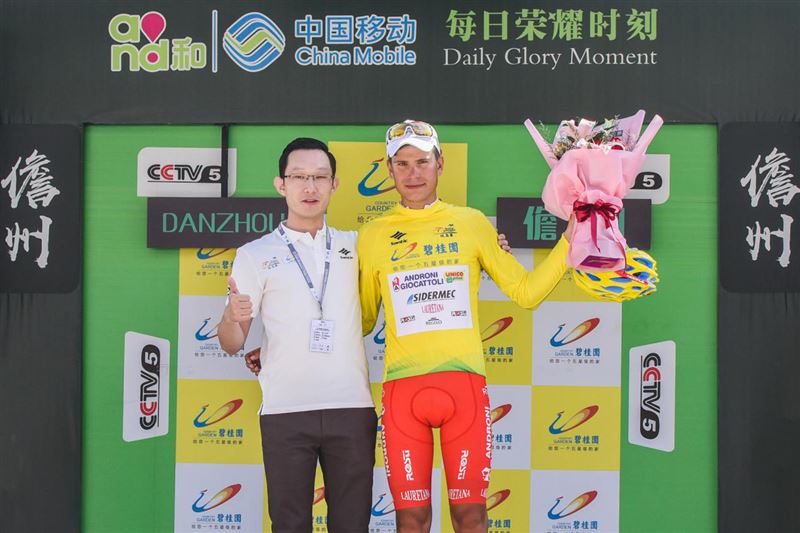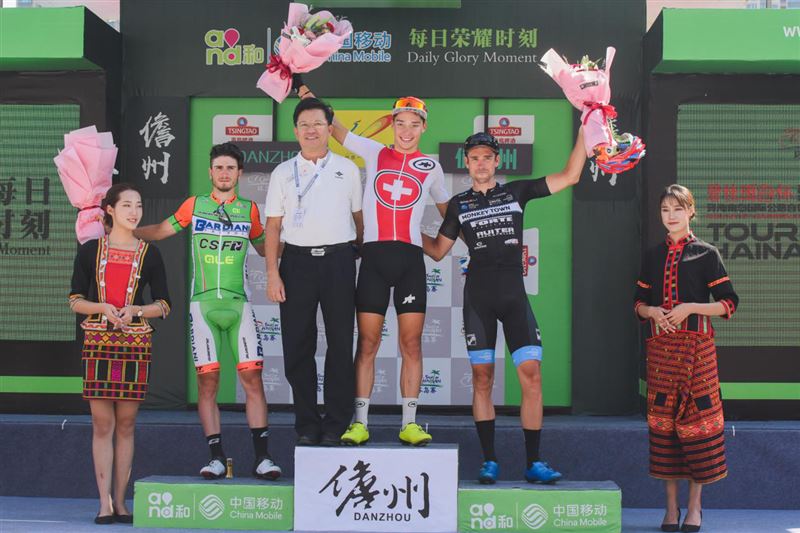 Masnada secures Tour of Hainan victory, Pellaud takes stage
Simon Pellaud shot free in the last kilometre and left his escape companions to win the Tour of Hainan's final stage in Danzhou.
Immediately behind the Swiss cyclist, the group came with Fausto Masnada (Androni Giocattoli-Sidermec) keeping his yellow jersey and winning the race overall.
Pellaud celebrated with this Swiss team-mates, including Gino Mäder – stage six winner and second place overall. He capped off the final day – 181.9 km from Changjiang – in style.
"We never had over 1-30 minutes, I was never really sure," Pellaud said.
"But I knew that the Androni didn't want to bring it back because my team-mate Gino Mäder was in the group, so they didn't want to risk him getting away for bonus seconds."
The Swiss Cycling team rider rode free all day in an escape of seven. Yesterday he worked for team-mate Mäder, who placed second on the summit finish stage behind Italian Masnada.
Masnada won his first professional victory 24 hours ago and today under Hainan's warm sun, he won the race overall.
"We really wanted to confirm this after the great show yesterday," Masnada said.
"My team worked well to control it. We just thought about the overall, we didn't want to bother with the sprint with Belletti, just thinking about the overall and taking home the yellow jersey.
"I hadn't yet won in my career, but now to close my second year as a pro with a win, that's great."
Androni won four stages and took home the race overall.
Today, the Italian team controlled the attacks and finally let a group of seven gain some ground, but not much. It always kept them around one minute and a little more at times.
The seven: Lorenzo Rota (Bardiani CSF), Jason Lea (Bennelong Swisswelness), Harrison Sweeny (Mitchelton-BikeExchange), Peter Schulting (Monkey Town), Edwin Parra (Ningxia Livall), Alan Marangoni (Nippo-Vini Fantini) and Pellaud.
Italian Marangoni, 34, competed in his final stage race of his career and the final serious day of racing with only a small Japanese race left.
"The escape, just being there, was like a win for me," Marangoni said.
"I wanted to close the last true race of my career with something special. To be in the escape and to see it arrive to the line, that was the best possible. And I get the combativity award. That's not a bad way to end."
At three kilometres to race, the group still had 35 seconds. It appeared they could stay clear.
"When Pellaud went, I could not follow," Marangoni said. "His attack was so strong."
"I played it out smartly," Pellaud explained. "I used to always do all the work, but now I understand cycling now. I saved my legs as much as possible, and then in the last three kilometres, I went full.
"I came to Hainan seven years ago, it was my first professional race. This year, I had good shape. I worked in the escapes, I lead out Dylan Page and worked for Gino Mäder. I did a little bit of everything."
Lyu Xianjing (Hengxiang) secured his place in the race's 13-year history. He became the first Chinese rider to win the Asian classification and the mountains classification.
Dutchman Raymond Kreder (Team Ukyo) took home the green jersey for the points classification.
END